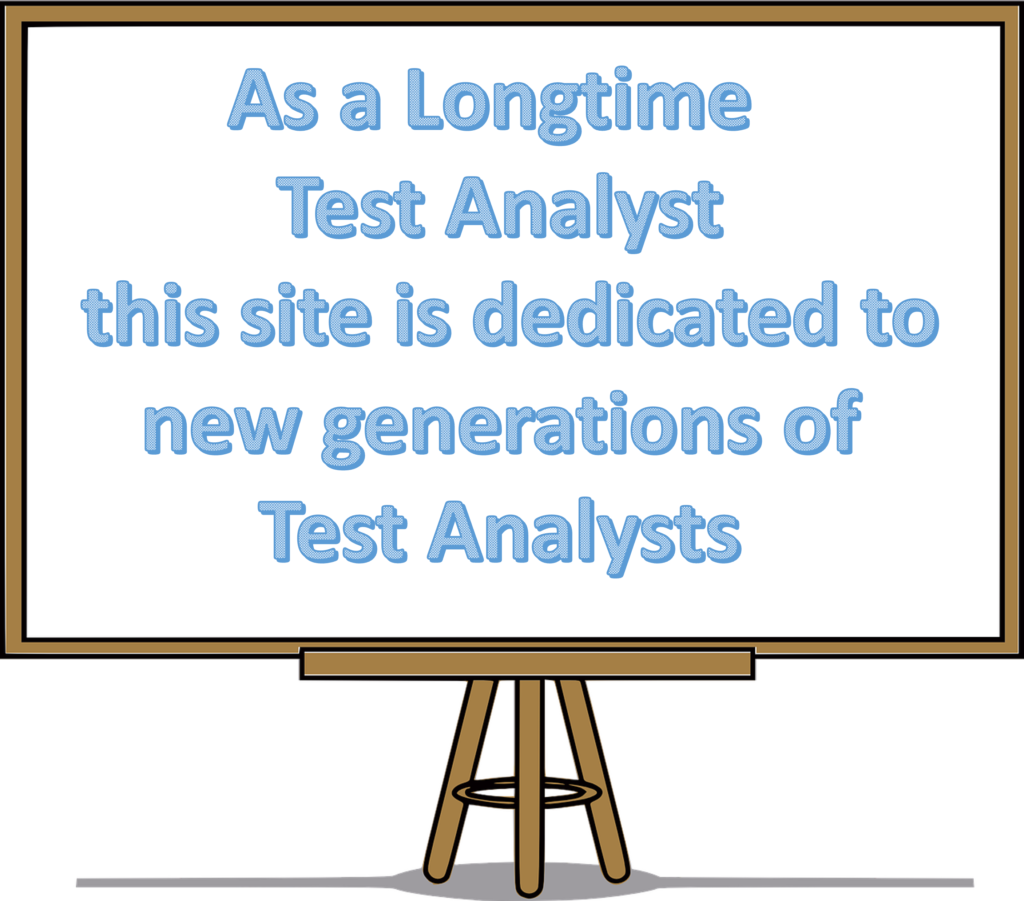 I am aware of various roles or labels companies use to define their software testing staff. But I believe the key roles on a testing staff can be identified as I have described below. And please do not think that because I did not mention a role that those roles should be diminished. Not every testing staff role is necessary. I point out these key roles because they must never be sacrificed for budget reasons.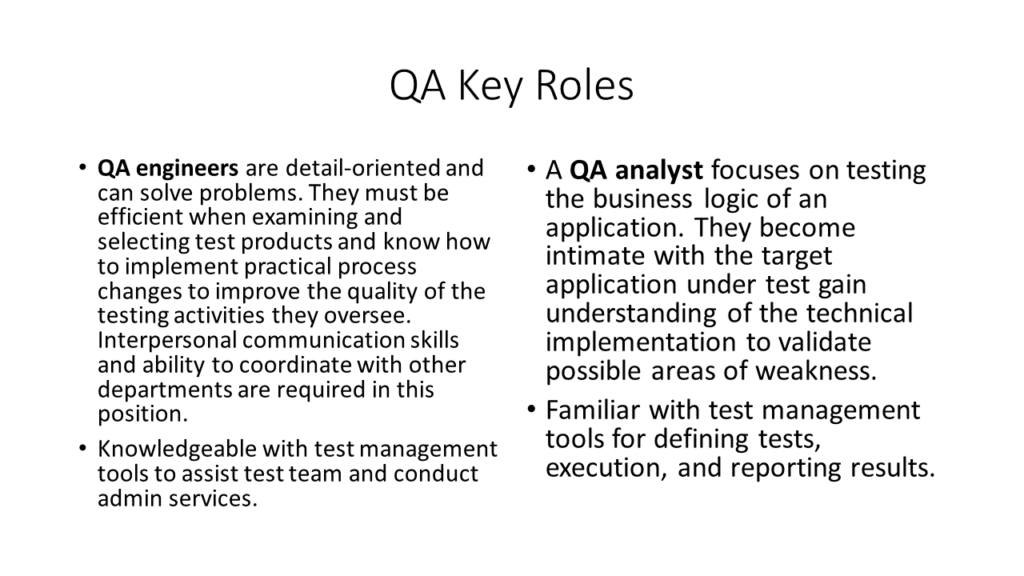 One more thing about these two roles. I view these two roles as going beyond basic tester training. As a QA Engineer you should possess the skills listed on the left side of the following display. If you are a QA Analyst, the skills listed on the right side of the display should be included among your abilities. Your goals should be what I listed for the QA Engineer. A QA Engineer should keep expanding the skills by working with other test tools are remain current with new tool versions. Of course, a QA Engineer may elect to move into supervisory or management opportunities. But if you are like me, test leadership allows me the opportunity to remain hands on – not hands off.
In summary, I expect to share with you what I have learned that touches on the first three areas of a QA analyst's journey. These address Test tools, procedures, and actual defining and developing test scripts. This site will cover all topics pertaining to a QA Journey. I hope it is useful to anyone visiting this website.
I used a different approach describing a QA Engineer journey. Some of us stay on the QA Analyst journey while others find their way onto the QA Engineer journey. There is much overlap, but each has its own rewards. When there is a team of testers, there should be at least one person filling the QA Engineering role. When the project is limited to one, that individual should have a QA Engineering mindset. Which ever role you are at in your career I expect this website to be beneficial. Thanks for spending some time here.